The benefits of Normandy at the b'o thermal spa
Exceptional thermal water
At the b'o spa thermal treatment centre, come and discover the virtues of the apple exceptionally combined with the unique properties of Bagnoles de l'Orne thermal water!
Benefits of the apple
It is rich in polyphenols. These main active ingredients have antioxidant, remineralising, hydrating and replumping properties which accelerate the tissue regeneration of the skin. Their detoxifying properties also help to prevent cellulite.
Unique know-how
Based on a long tradition of hydrotherapy and thermal spa treatments, our experienced team looks forward to focusing all its care and expertise on you in a space embracing the surrounding nature, allowing you to fully unwind.
Benefits of the mineral water
All the hydrotherapy treatments provided at b'o thermal spa use the thermal water of Bagnoles de l'Orne, which is rich in trace elements that deeply relax and regenerate the body and skin:
chlorine – sulphate – silicate – bicarbonate – sodium
potassium – calcium – iron – copper – magnesium
The water of Bagnoles de l'Orne has many virtues:
   •   Decongestant
   •   Anti-inflammatory
   •   Anti-oedema
   •   Relaxant and sedative
The expertise of a thermal spa "made in Normandy"
Dive into the heart of the Normandy countryside to discover an original spa and the true alchemy achieved by combining the virtues of the apple with the unique properties of the thermal water of Bagnoles de l'Orne. An experience like no other, which will do wonders for your whole body!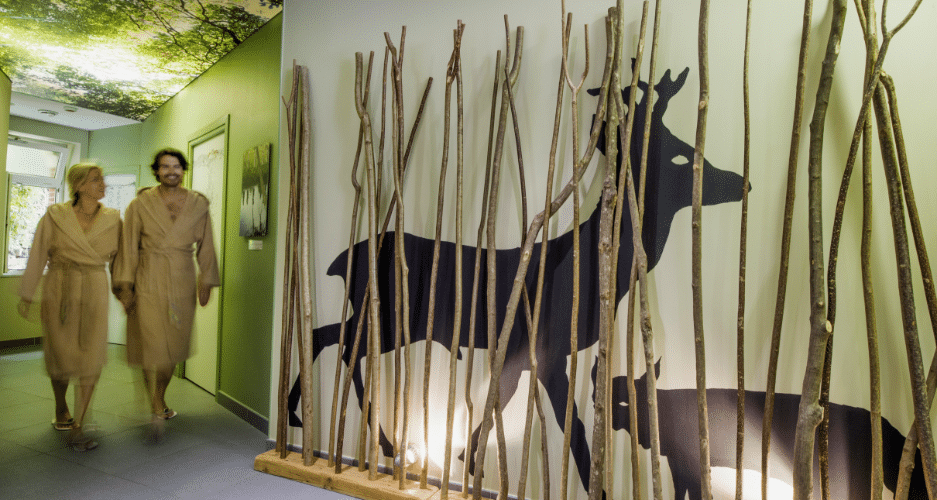 A thermal spa with natural extracts from Normandy
At the heart of the b'o resort, b'o thermal spa brings together the best nature has to offer for your well-being and relaxation, whether for a day, a weekend or a longer break
Head for Bagnoles de l'Orne, among the forests and rolling countryside, for a unique spa experience. In a wellness area open to the natural environment and perfect for relaxation, staff specialising in thermal treatments will give you their full attention and share their expertise in thermal treatments.
The wellness areas of the b'o thermal spa
A far cry from exaggerated luxury and Japanese-inspired clichés – and from large providers too, as professional as they may be – the b'o thermal spa is a totally original concept inspired by modernity, local culture and the surrounding natural environment.
The spaces of the b'o thermal spa have been entirely designed and arranged to afford the greatest levels of well-being. With 2000 m² of space, the thermal b'o spa provides a feeling of comfort and serenity from the moment you step through the door.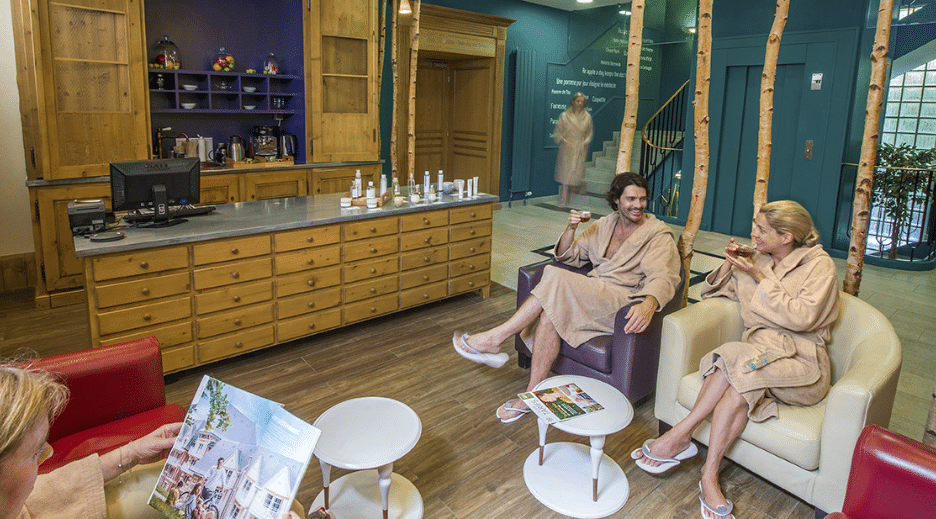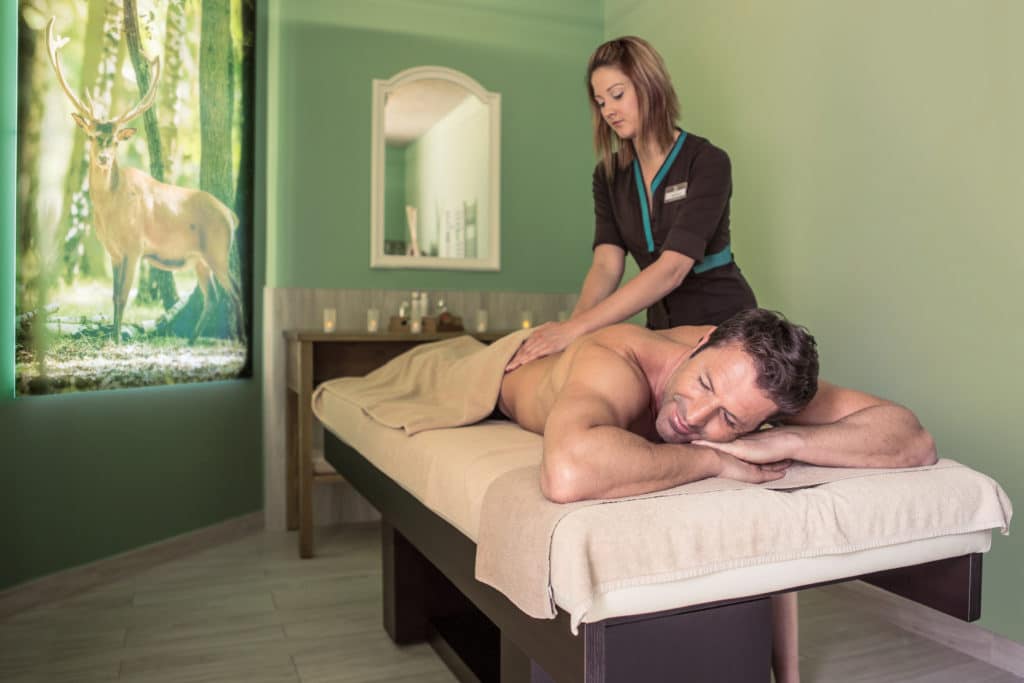 Book your individual treatments!
Packages, memberships or individual treatments – tailor-made for you.
Because everyone has different needs and desires, b'o thermal spa offers you a choice of packages, memberships and individual treatments. All of the individual treatments and packages give you complimentary access to the thermal water steam room, sauna, relaxation room, herbal tea room, walking tank and thermal water pool (subject to availability).
A range of natural treatments for everyone.
Well-being at the b'o thermal spa
To discover and benefit from your treatments with our teams
specializing in well-being, consult the practical information