b'o cottage**** a residence with
charm and character
With its traditional "Belle Époque" style architecture on the outside, the delightful b'o cottage**** residence is modern and comfortable on the inside.
The 158 spacious apartments of the b'o cottage**** are tastefully decorated with materials selected for well-being and comfort and a colour palette that is soft and peaceful, inspired by the sky, plants and minerals, and by the whole natural environment of the region.
The b'o cottage**** is only a 10-minute walk from the town centre and there is a well-lit path to the treatment areas 300 m away. A stop for the shuttle bus into the town is located just below thee accommodation's car park.
Facilities dedicated to your comfort
To ensure you have a relaxing stay, the apartments of the b'o cottage**** are specified to a high standard
Balcony, garden

Most of the studios and apartments have a balcony or a private garden as an open-air living space, so that guests can live in harmony with nature among the forest and rolling countryside.

Kitchenette

The fully equipped kitchenettes (electric hob, refrigerator, oven, microwave, dishwasher, coffee maker, toaster, kettle) are perfect for whipping up a tasty snack.

Shower room

Equipped with a vanity unit, a walk-in shower and soft bathrobes, your shower room prepares you for or extends the pleasure of bathing at the b'o thermal spa or the leisure pool of the b'o cottage****. It comes equipped with welcome products and a hairdryer.

Wi-Fi connection and flat screen TV

Digital terrestrial television with access to international channels keeps your window wide open to the world and offers a whole range of distractions.
Different types of accommodation available for your stay in Normandy
The apartments of the charming b'o cottage**** residence are classified into 5 categories according to their surface area and how many guests they can accommodate
Aulne studio
Living room with double or twin beds.
Kitchenette.
Bouleau studio
Living room with double or twin beds.
Kitchenette.
Chêne large studio
Living room with double or twin beds. Some have an armchair bed that can accommodate a 3rd person.
Kitchenette.
Douglas 2-room suite
Living room with a double sofa bed, a bedroom with a double bed or twin beds.
Kitchenette.
Epicéa 2-room large suite
Living room with a double sofa bed, a bedroom with a double bed or twin beds, an alcove with 2 bunk beds.
Kitchenette.
As some of the apartments are adjoining, they have the capacity to host
larger groups without compromising comfort in any way.
All the apartments are accessible to guests with reduced mobility (PRM).
Restaurant of b'o cottage****
All the pleasure of healthy and varied Norman cuisine
Located in the b'o cottage**** residence, the restaurant, with breath-taking views from a terrace overlooking the orchards, also offers fresh seasonal produce. There you will find local cuisine with a light touch to eat in or take away.
With a varied range of high-quality services, b'o cottage**** pays close attention to the needs of its residents, allowing them to choose the options that suit them best. The measure of a successful stay is to be freed from your daily routine.
The b'o cottage**** restaurant offers you 4 set menus to suit your lifestyle :
Breakfast

Thanks to a varied buffet, select your own breakfast according to your tastes and habits !

Dinner

The menu changes every day and consists of starters, cooked meals, cheese and desserts.

A selection of cocktails, aperitifs and wines is also available.

Dinner is served from 6:30pm to 8:30, by reservation. 

 

Half-board

Includes breakfast and dinner

Takeaway meals

If you prefer to dine in your accommodation, you can order your takeaway food from the restaurant's à la carte menu (to be ordered the day before at the latest and collected from the restaurant).

For your breakfast, you can also order the Baker's Basket: 1 baguette + 2 pastries + 2 jams + 4 butter portions (to be reserved the day before at the latest and collected from the restaurant).

The residence shop also offers carefully selected local produce for sampling in your apartment or taking home.
Activities and leisure at b'o cottage****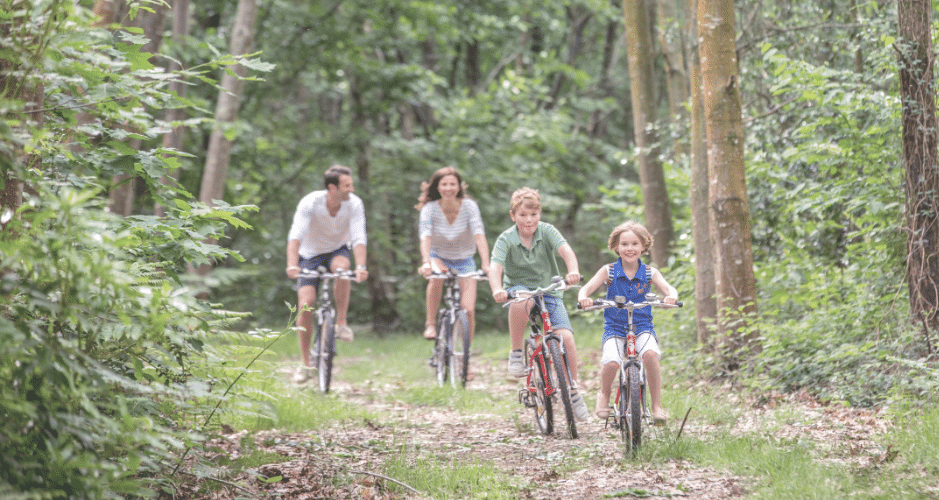 The delightful b'o cottage**** residence is ideal for family holidays or weekends, and a paradise for children, from the very youngest to the older ones too.
Numerous leisure activities are offered free of charge, both inside and outside the residence, for all ages and all tastes.
So each member of the family can do their own thing before coming together to share the experiences and fun-filled activities of the day.
Activities for children and teenagers
While the parents enjoy the treatments at the b'o thermal spa or go about their leisure activities, children and teenagers are able to pursue their own interests.
Club Tib'O for children aged 3 to 12

Specially designed for children from 3 to 12 years old, Club Tib'O is open on Saturday afternoons and during some French school holidays (please contact us for information and to book).

All of the activities are supervised by play leaders with a BAFA (Brevet d'Aptitude aux Fonctions d'Animateur) qualification. 

Club Tib'O has everything children need for discovery and fun.
Wellness facilities in the residence
With different spaces reserved for sports, play and relaxation activities, the b'o cottage**** is truly a multi-purpose leisure complex.
Leisure pool

Swimming and relaxation for adults

Put on the comfortable bathrobe that you will find in your room and head to the relaxation area on the garden level of the building.

15 metres long and 10 metres wide, this large pool opens onto a solarium, wooded park, and orchard. As well as a jet stream for swimming against the current, this aquatic environment also has a whirlpool that up to 10 people can enjoy at once.

For further relaxation, submerged loungers dotted around the pool support and massage your body.

Leisure pool

Hydromassage route

A hydromassage route around the pool to reinvigorate the entire body from head to toe.

This is a real joy to linger on, with a swan neck shower whose jets stimulate and relax the neck and shoulder muscles. A waterfall shower and indoor beaches add the finishing touches to this exceptional space.

Steam room

For your total relaxation, what could be better than taking time for yourself in the residence's steam room. Modern and mixed-gender, it can accommodate up to 15 people.

To complete this relaxation session, take a cool shower after leaving the steam room and head for the sun loungers in the solarium for a well-deserved moment of rest.

Paddling pool and supervised swimming pool for children

Several pools have been created just for children, in a specific area which is separate from the adults' pool.

Under the vigilant care of their parents, little ones from 2-5 years old can paddle in the 20 cm pool and in a shallow area. They can laugh and play together in delight, having a go on the rainbow slide or firing the water cannon.

The older ones can lark around in the deeper pool designed for them, climbing over bridges and walkways made all the more fun with jets of water. For a rest in the sun, they have their own beach.
Sports and leisure activities for your stay in Normandy
By spending your holiday or just a few days at b'o cottage****, you are guaranteed a stay that is full of new sensations. From water sports to outdoor sports, there is no shortage of things to do. And there is something for all ages and all tastes!
Cycling in Normandy

Bagnoles de l'Orne is one of the main staging points of the Véloscenie cycle race between Paris Notre-Dame and Mont Saint-Michel.

From short routes to intensive circuits, Bagnoles de l'Orne has all types of landscape and terrain. The Andaines forest, in particular, has 250 kilometres of tracks and marked-out trails, offering an infinite choice of routes for all ability levels, whether for mountain biking or bicycle touring. In addition, the low level of traffic in the area means you can develop your skills in a fully safe environment. 

Nordic walking

The valleys of the Andaines forest offer the ideal terrain to indulge in the joys of this very popular pastime. Nordic walking is both more intense than hiking and lower impact than running.

Nordic walking is gentle on joints and tones all the muscles of the body. It is accessible for all ages from 7 to over 77 – a pair of trainers and two poles is all the equipment you need.

Take your first steps in Nordic walking with one of the coaches at b'o resort, and then go for it – more than 280 km of marked trails await you!

Running

With its gentle undulations, the Andaines forest is the perfect setting for runners of all levels. In Bagnoles de l'Orne, running is a deeply embedded tradition.
Practical information about your stay
Find all the information you need to prepare your stay
at the b'o cottage **** residence.