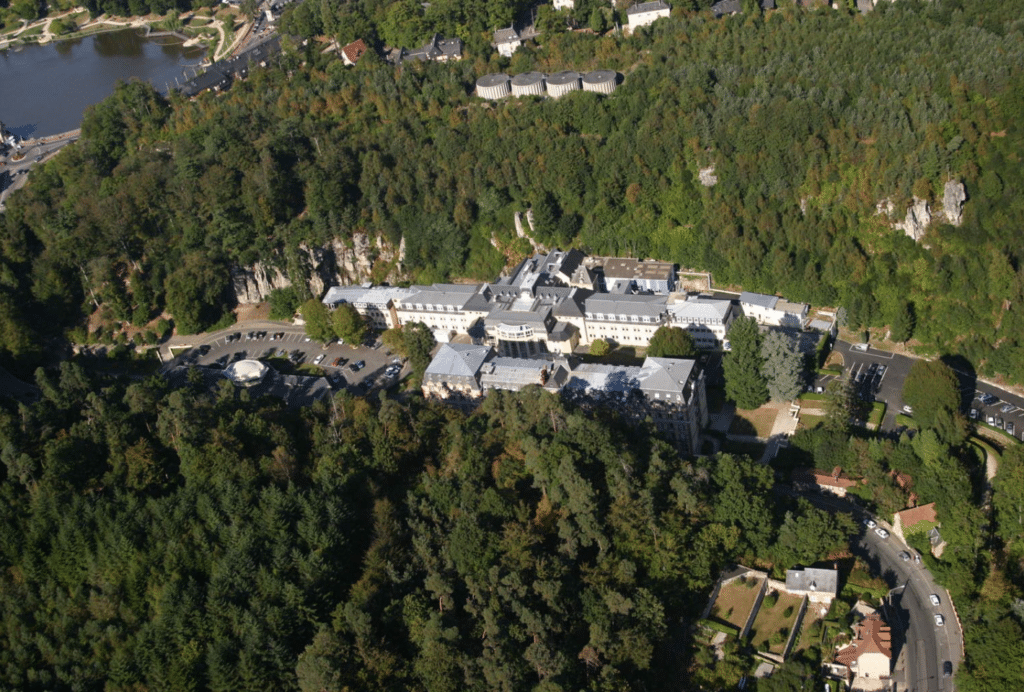 Welcome to the Bagnoles de l'Orne thermal spa
Nestled in the heart of the Normandy-Maine Regional Natural Park, in a region rich in historical and natural heritage, Bagnoles de l'Orne is the ideal spot for thousands of cultural and physical activities, including Nordic walking, mountain biking, tennis, visits, guided tours and much more.
The vast forest surrounding the spa, its lake and its rivers create a relaxing, oxygenating and invigorating climate in Bagnoles de l'Orne.
The charm of the resort with its casino, restaurants and Belle Époque architecture promises to delight all your senses.
The perfect destination for nature and wellness!
In the heart of the beautiful Normandy countryside, Bagnoles de l'Orne offers an exceptional setting for you to recharge your batteries. Its thermal waters have exceptional benefits for your well-being.
A beautiful region, with so much to discover!
Bagnoles de l'Orne is located in the heart of Normandy. A region with great natural and cultural heritage, verdant and blooming, often said to be the « countryside of Paris ».
Surrounded by the Normandie-Maine Regional Natural Park and its 267,000 hectares of rolling countryside and forests, the spa is a great starting point for hiking, horse riding and bike riding.
Less than 1.5 hours away by car or coach, from the Normandy landing beaches to the Cotentin peninsula, the region also has many historical and cultural sites for you to visit.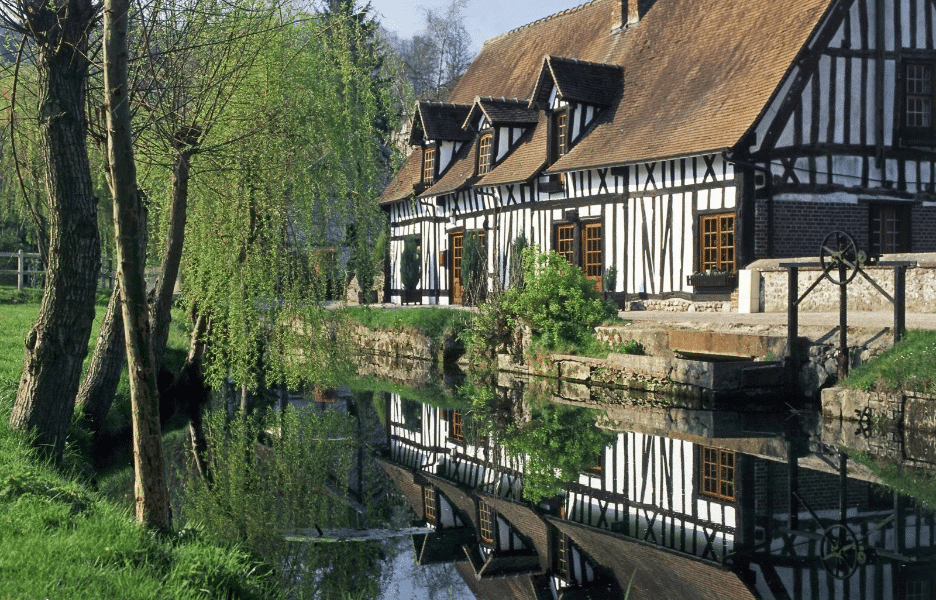 A wide range of leisure activities to suit all tastes
Theatre and cinema
Within the Casino at Bagnoles de l'Orne, the Jean Gabin cinema is classified as an arthouse cinema. It has 336 seats and always has a programme of recent releases.
Theatre performances and concerts are also held here.
Free festivals
(July – August)
« Vendredis de l'été » (Summer Fridays) street arts
« Les Clés de Bagnoles » open-air concerts, etc.
Casino
Slot machines, English roulette, blackjack, boules, cinema, lounge café, restaurant, terrace bar, mini golf, etc.
Arboretum
In the Roche Bagnoles château arboretum, our woodland heritage and history are laid open for contemplation.
Nourished by their native land, the trees stretch up to the clouds as if reaching for the heavens.